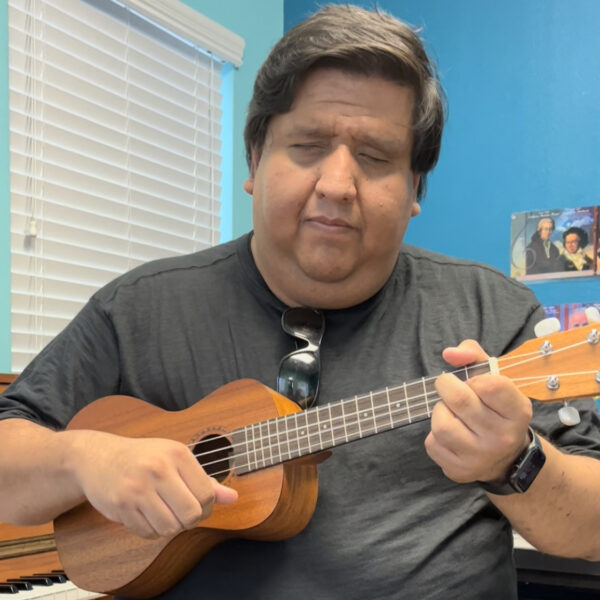 Juan Del Rosario
Juan began his music knowledge and training with a pair of headphones. His parents didn't know he was mostly blind so they gave him a Walkman and headphones with a very low volume to soothe his sensitive ears. He began performing in public performances and with school choirs until his teenage years.
However, it was a guitar received at the age of 15 that catapulted his music education and put him on a fast track towards a lifelong passion and dedication to music.
Juan quickly learned that music is much better when played with friends and so began teaching just 2 years after learning to play guitar. Armed with nothing but his perfect pitch hearing and the belief that anyone can play guitar, Juan decided that music would be his passion, one way or another.
He gravitated towards Bass Guitar and Songwriting as he began pursuing a career as a gigging musician and a Songwriter. It took obtaining experience as a substitute teacher and a Degree in Arts to get Juan to pursue working as a Music Instructor and now has learned Drums, Ukulele and Piano along the way.
As his vision has decreased, his ears' affinity to appreciate all notes, instruments and tones has grown so that he was interested and is now a working Music Producer and Audio Engineer.
All of these accomplishments pale in comparison to his appreciation and devotion he has towards his students and the impact he wishes to leave on their music upbringing.   Juan sees teaching as his greatest accomplishment, the most elaborate composition that keeps getting notes, measures and bars added to it.